By Crebobble |
07
September 2021 |
0
Comments
Best Groomsmen Gift Ideas To Thank Your Pals On Your Wedding!
The festivities of a wedding have a central focus on the bride and groom. But there are some heroes backstage who had left no stone unturned to make your wedding event perfect and complete.
Of course, your family is there for you! But many people even closer to you are your pals, colleagues, teammates, cousin brothers, or siblings who get an honour to be among your groomsmen. The groomsmen stay with you from the bachelor party to the wedding vows and beyond.
If not more, they have a major contribution to making your wedding happen. If you're thinking of a unique way to thank your groomsmen, you've just landed in the right place.
We have got some unique ideas of gifts you can add to the bag of goodies for your groomsmen.
Customized Bobblehead Groomsmen
It is the most unique idea for gifting your groomsmen as a thank away gift. Bobbleheads are porcelain dolls or resin dolls that are made to replicate you as a small model. You can surprise your groomsmen by adding a customized bobblehead groomsman to the wedding gift. It will indeed make them feel special and overwhelmed to get a replica of themselves they can put on their desk or in collectables.
There are different ways you can customize the groomsmen bobbleheads on your wedding.
Customized Bobblehead Groomsman For your Friend
Want to gift your friend groomsman a customized bobblehead. Don't go very plain to order a groomsman in wedding attire. You can tease your crime partner by playing around with customization to get something fun and what he will love to have.
Check some of these customized bobblehead groomsman ideas for your friend: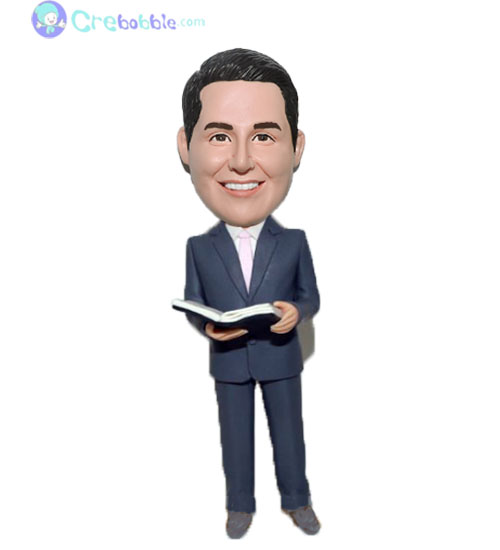 Customized Bobblehead Groomsman For your Teammate
If you have had your teammate as a groomsman, you can also get him a personalized bobblehead groomsman. Check out some of these ideas to gift your teammate among the bag of goodies at your wedding: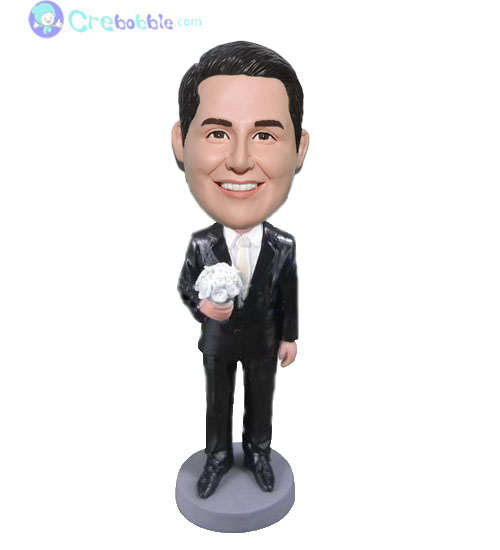 Customized Bobblehead Groomsman For your Brother/ Brother Cousin
Your siblings and cousin brothers have shared the most beautiful memories of your life while growing up. Your wedding is the most beautiful day for you as well as for them. You can give the customized bobblehead groomsmen gang to your brothers and cousin brothers.
Check out these options of customizing groomsmen bobbleheads: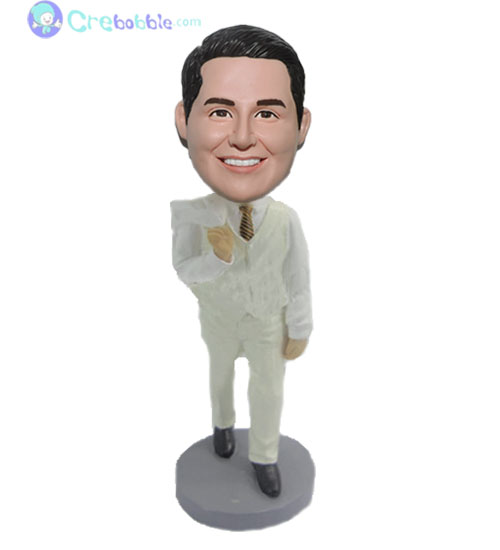 Customized Bobblehead Groomsman Wedding Cake Toppers
Your bride may feel jealous of this gesture but getting customized groomsmen wedding cake topper is probably the best way of saying thanks. Of course, you can get mini cupcakes around your wedding cake featuring each groomsman. The wedding cake toppers customized bobblehead groomsmen can be ordered in bulk with the same wedding attire and only changing the face according to every groomsman.
Check out some of the options for customized wedding cake toppers bobbleheads groomsmen: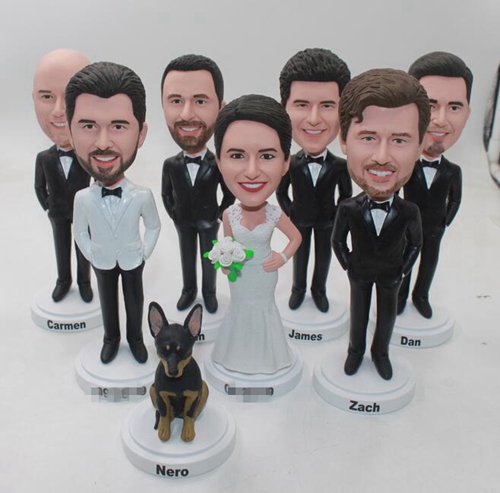 Engraved Pocket Knife
What else can you present to your groomsmen as a gift?
Customized gifts are always more special for the giver and receiver both. Give your groomsmen an engraved pocket knife with their name, title(groomsmen) and wedding date engraved on it. It will always remind them of the auspicious day of your wedding and all the special memories you made together at the wedding.
Customized Engraved Cufflinks
Help your groomsmen style up by giving them customized engraved cufflinks. You can get their names engraved on cufflinks. Alternatively, you can get the cufflink box engraved with the name of your groomsmen. Some options in customized cufflinks are leather embossed cufflinks, silver cufflinks with groomsmen initials or wedding date engraved.
A Customized Premium Watch
A customized watch featuring your groomsman name, your wedding date, and a thank you note for your groomsman makes a beautiful gift as a thanksgiving. You can try different vintage-styled watches in various colours, options, and materials to stay forever with your groomsmen gang.
Name Engraved Bluetooth Speakers
What if you have some music lovers in your groomsmen gang?
Yes, something related to music, gadgets, songs, etc., will make a deal for them. Bluetooth speakers are handly, convenient, and mobile. Add a personal touch to the Bluetooth speakers by engraving the names of groomsmen on each speaker. They can carry the Bluetooth speakers with them wherever they want to light up the environment with their favourite music.
A Customized Name And Picture Engraved Wallet
Last but not least is another personalized goodie that is a necessity for men – a wallet. But it is not an ordinary wallet. The memories associated with the wallet can be enhanced by engraving his name and sketch on the premium leather wallet to remember the beautiful day of your wedding.
In A Nutshell,
Groomsmen are a very important part of your wedding and wedding day arrangements. Pay your tribute to their love, care, and presence by honouring them with unique gifts, customized bobblehead groomsmen, or other goodies that they will love to flaunt around.
Leave a Reply
Your email address will not be published.Required fields are marked. *